Young Artists Showcase 2017
Highlights & Feature
A dozen months full of colors, creativity and imagination passes us by. Over 75 little artists, 200 projects and 7 studios! We sure had the blockbuster of a year.
And then it was time to present the world with masterpieces of the Classical Indian Visual Art created behind closed doors of our studios.
Over 270 guests visited us at the Gallery of Kirkland Arts Center on Sept 16th from 1-4pm to enjoy the visual treat and to participate in the activity center which was hosted by our little experts.
It was a free event and all we seeked was your presence and encouragement for our burgeoning artists.
Timing : 1-4pm
Date : Sat, September 16, 2017
Place : Kirkland Arts Center
YAS17 had a lot in store for everyone. The senior students helped the guests rediscover the artist in oneself, through different activities that they hosted all day long.
Navigate below to learn about the team of maestros who helped build art composition on various pieces which the guests brought home later.
For pictures, visit the Facebook GALLERY
Rock Painting Activity
Timing : 1-2pm
Hosts:
Kavya Selvakumar
Netra Krishnan
Neha Venkatraman
Shreya Challa
Frame Making Activity
Timing : 3-4pm
Hosts:
Navya Ponapalli
Shruthika Vishwanath
Anushka Bains
Shritha Kotapalle
Puzzle Board Painting Activity
Timing : 2-3pm
Hosts:
Tanvi Mathrubhootam
Neha Venkatesh
Esha Krishnan
Aashika Vishwanath
Coloring Activity
Timing : 1-4pm
Hosts:
Vrinda Rathi
Harini Thiagarajan

 
The Harry Potter Corner
The prime feature of the day was The Harry Potter Corner which was set up by the following girls -
Neha Venkatesh
Netra Krishnan
Tanvi Mathrubootham
Shreya Challa
It was a fleeting thought of Neha and Netra while working on one of the projects in class. They then roped in other HP enthusiasts Tanvi and Shreya and brought to life the never-heard-before Madhubani-Painting-in-Hogwarts-theme with four girls each representing a house at Hogwarts.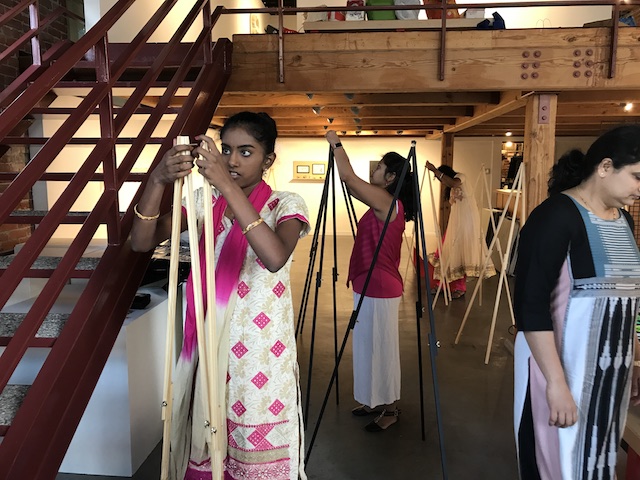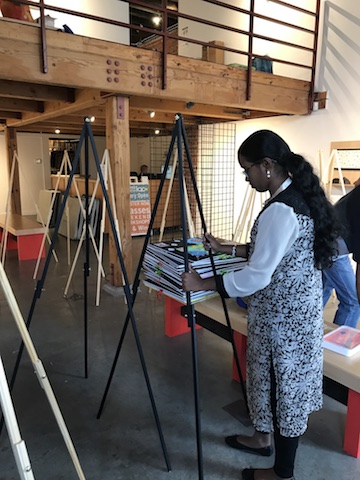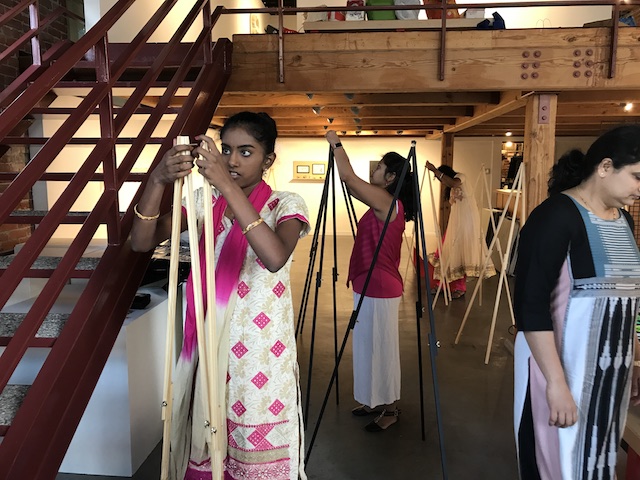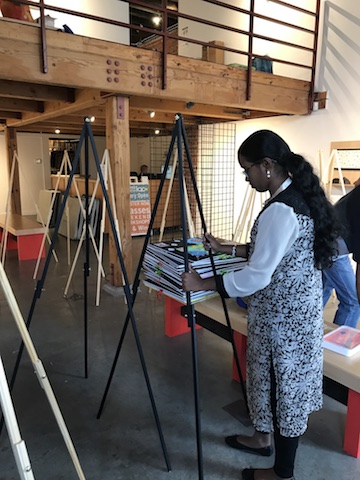 The students and their parents worked really hard to bring to life the Young Artists Showcase 2017. It was their dedication and efforts that counted the most in giving the show a face, that it was so worthy of.
The parents along with the students, did every petty chore from sweeping the floors to carrying tables & chairs, from spreading tablecloths to assembling the easels, from tying twines to setting up iron grids and taking up every other little work that was much required in setting the ball rolling.
We, at Deepti Designs are very thankful to all the students and volunteers who stepped forward and lent their much-needed helping hand in making the show, a grand success.
Thank you!